Favourite Alternative Flours
Gone are the days of simple white all-purpose flour! Now as you enter the baking isle at your local supermarket you are met with loads of alternative flour options to suit your needs. From allergies to cooking alternatives there really is a flour to suit everyone.
Here are some of the different alternative flours on the market and how they could be beneficial to your cooking if you want to change things up a bit.
Almond flour
Almond flour comes almonds that have had their skins removed (known as blanching) and have been finely ground into a fine powder like flour substance.
One added benefit to Almond Flour is that it is rich in proteins, healthy fats, and Vitamin E. Almond flour is a perfect substitute for dense baking such as brownies and biscuits and is, one of the most versatile of the low carb flours available on offer.
But remember! Almond flour differs from almond meal and the two shouldn't be confused or substituted when it comes to cooking.
Coconut flour
Coconut flour is a fine powder that comes for ground up dried out coconut pulp. Coconut flour has many benefits, including its high fibre and protein rating low on the glycaemic index.
Given coconut flours high fibre and fat content it is a great filling product to use for baking. When using coconut flour for baking be aware that it is highly absorbent, this means you may need to bump up the liquid in a baking recipe if you're experimenting with incorporating coconut flour for the first time.
When cooking with coconut flour it is also important to remember that coconut is high in saturated fat so you want to use recipes that minimise the inclusion of other high saturated fat products, such as coconut oil and eggs.
Quinoa flour
Quinoa flour is another flour alternative that is trending for its versatility and high protein content.
You can easily buy quinoa flour in stores and it's easy to make from scratch. It is a great alternative for those that can't consume wheat. Quinoa flour is a pleasant flavour and can usually be substituted at a 1:1 ratio for regular flours in cooking.
Chickpea flour
Made from dried garbanzo beans that are finely ground, chickpea flour is high in protein, and several other micronutrients. It is a great flour choice for adding texture and holding ingredients together, so you might find it used for muffins and savoury cooking like breads and dumplings.
Rice flour
Rice flour is an extremely versatile flour choice that is most commonly found in Asian cuisine. It comes in many different varieties including regular white rice flour, brown rice flour and glutinous rice flour which, you guessed it, has been combined with wheat-based flour.
One of the best uses for rice flour is breading certain dishes as a replacement for gluten-based flours. It is a great choice or people that are new to alternative flours or have a gluten allergy as it is pretty easy to work with and does not have a strong flavour.
Buckwheat Flour
Buckwheat flour is high in fiber and has a strong bitter flavour, but don't let that fool you this flour is a great cooking alternative for a variety of dishes. Some of the most popular buckwheat flour dishes include savoury crepes or sweet buckwheat pancakes. It is also a great flour to use for forming the base of tarts.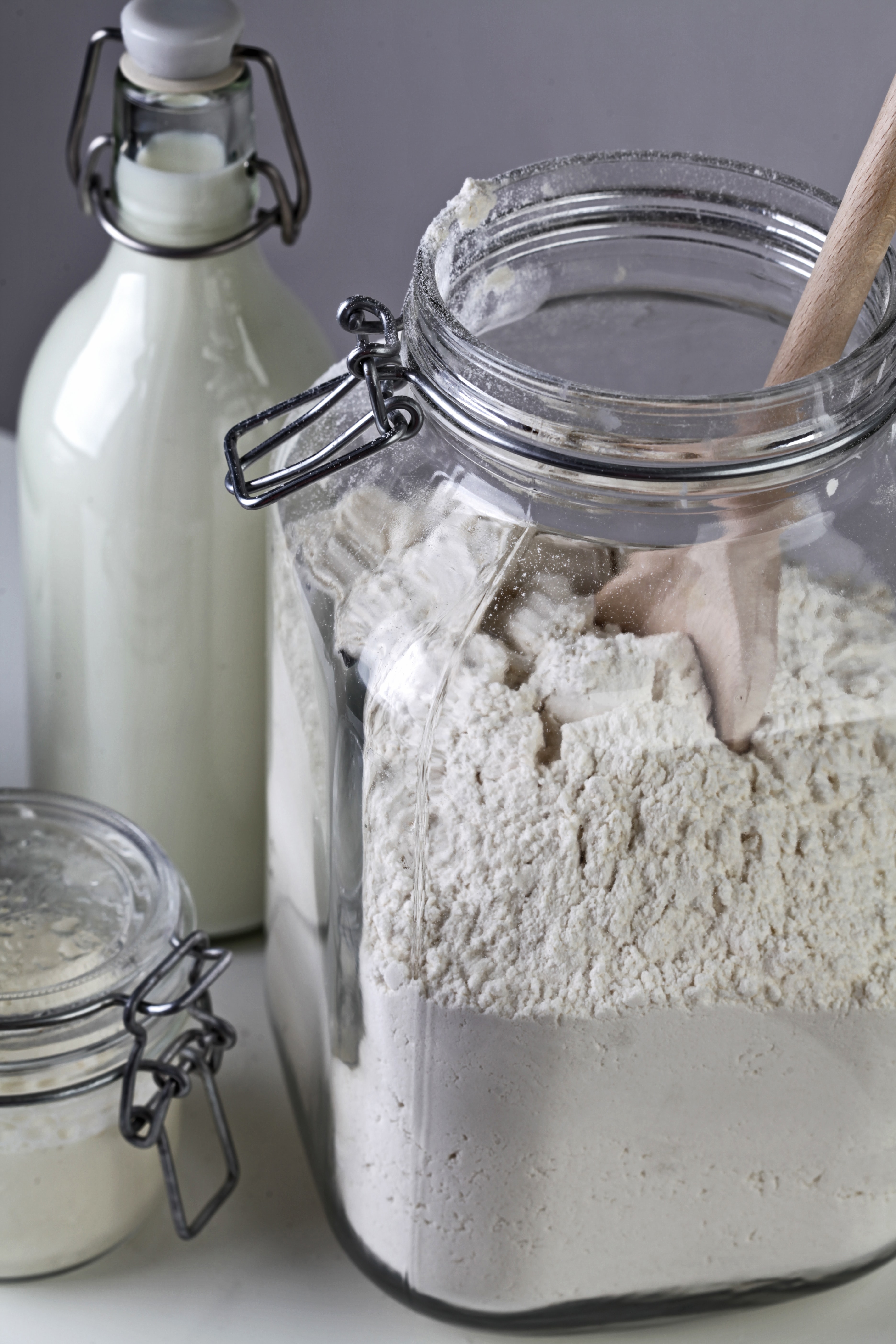 Potato Flour
Best used in savoury dishes, potato flour, like coconut flour, absorbs a lot of liquid. Much like how coconut flour is made, potato flour is made from peeled white dried potato's that have been ground down into a fine flour consistency.
It is great for making products like potato bread and also works wonders in the kitchen as a thickening agent to dishes such as stews and soups. Making it the perfect savoury dish flour alternative, especially if you have a gluten allergy.